Four ways to use Snapchat for your digital strategy
---
With over 300 million monthly active users as of 2019 (MAUs), Snapchat is now about the size of Twitter (330 MAUs). Snapchat users are mostly gen Z and young millennials. Per a Pew 2018 study, 78% of 18-24 year-olds in the US use it. Brands and Publishers are taking advantage of this network to reach their younger audiences, with an ephemeral and strong communication (content automatically vanishes from the app). For those brands, Snapchat is more than just an instant messaging application, it can also be a tool to increase community engagement and create an innovative digital marketing strategy.
Publishers are Monetizing Snapchat
In a recent study (Digiday, June 2019) 55% of publishers said they are monetizing from Snapchat, second only to Google Amp. In most cases, these publishers seem to be selling their own inventory, thus generating higher CPMs.
How and in which moments should it be implemented?
1) Instant and exclusive access to live events
Snapchat is ideal for events that are happening in real time as it gives the audience a the sneak peak into what is happening with no delays. From unique moments until the launch of a new product, Snapchat helps users to feel exclusive and let's be honest, we are all into that. Users are fans of different and authentic content.
For example, the NBA broadcasted when Kevin Durant was selected as MVP. They did that by showing three photos that were published in order, telling a story, inviting users to join the real-time transmission.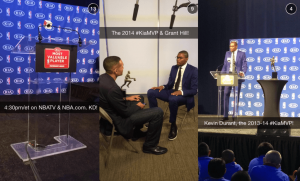 2) Access to exclusive content
Snapchat is useful in order to generate expectations around products or exclusive services. As the content is published on this platform it soon "vanishes", it is perfect to give a "just a little hint" of the things the brand has been working on and will soon be realized.  The goal is that users begin to speculate about what's going on and such speculation can only be confirmed if they get in contact with the brand through this platform.
One example was the coverage of Fashion Week in Paris by the hand of Zoolander's Movie leading stars. The creative staff behind the promotion of the film took the opportunity to provide a unique perspective to its most loyal fans.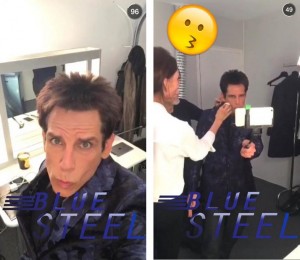 3) Unique and unexpected…
Benefits! In Snapchat every content is self-destructed and this is perfect when applied to a client loyalty strategy. Snapchat is perfect for sending discounts coupons, special codes and other brief offers. This tactic is not only used to reward the brand's most loyal followers, but also works in order to keep them in touch permanently. Companies like 16 Handles offer discounts that disappear quickly in exchange for selfies or any other activity involving their fans. They even offer 100% off discount deals!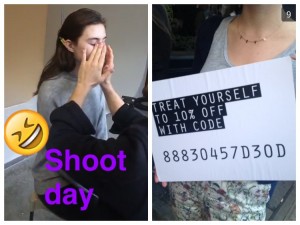 4) Partnership with influencers
It happens with every social network: influencers play a crucial role in establishing a link between the brand and the public. Social media celebrities are familiar with this platform and they use it to create original videos and bring attention to a particular brand. Each of the influencers sends the message with their own style.
Good example is Logan Paul, who has over 500,000 followers on Twitter. Logan addressed his followers to the Snapchat account of Sour Patch Kids, for which would be generating content for a week.  Another successful example is the case of Jerome Jarre, a Vine star that is setting Snapchat on fire. Relativity Media hired Jerome to create 28 snapchats to promote their new film "The Best Of Me". The collection of snaps reached a peak of 26 million views in just one day.