Don Draper Is Dead: Real-Life examples of Real-Time digital marketing
---
Long gone are the times when advertising was ruled by the Don Drapers of the world. Those advertising wizards would not stand a chance in today's high-speed digital marketing world. In an age when the user has the breaking news before traditional media, these well-groomed suit-wearing playboys would arrive with their ideas to a trail of virtual dust, after having half a dozen drinks and asking their secretaries to transcribe the drunken rambles from their tape recorder.
The tables have turned, and the once one-sided communication scheme that gave advertisers complete control, has become a reactive environment in which the audience has control over their own content consumption. They will turn their backs on your product in a second if you are not giving them what they want, when they want it. Figuring out what they want is the hard part, because the "when" question always has the same answer: NOW!
Real-time marketing is essential for some of our clients. In some cases it can be risky: brands or their agencies sometimes don't realize how a comment can become viral in a negative way, but for the most part, it's a great opportunity to turn virality into audience growth for the brand.
Engaging Core Fans
Get it right! When you're working with a popular brand or person, bulking up that "Like" count is only a partial success, and should be far from your only concern. The real work is to strengthen the bond between your client and the fan base, especially the core fan base. Remember, the fact that they already like means you have to feed that bond with quality, engaging content that gives them something they will not find anywhere else.
InPulse Digital celebrated Mexican National Team Captain, Rafa Marquez', fourth World Cup, with an app that got fans closer to the action, asking them to guess how much Rafa would run during each game for a chance to win one of the actual jerseys he wore during the games. Over 13,400 fans took their best guess hoping to get the piece of history that would make all Tri fans green with envy, but only one winner was crowned.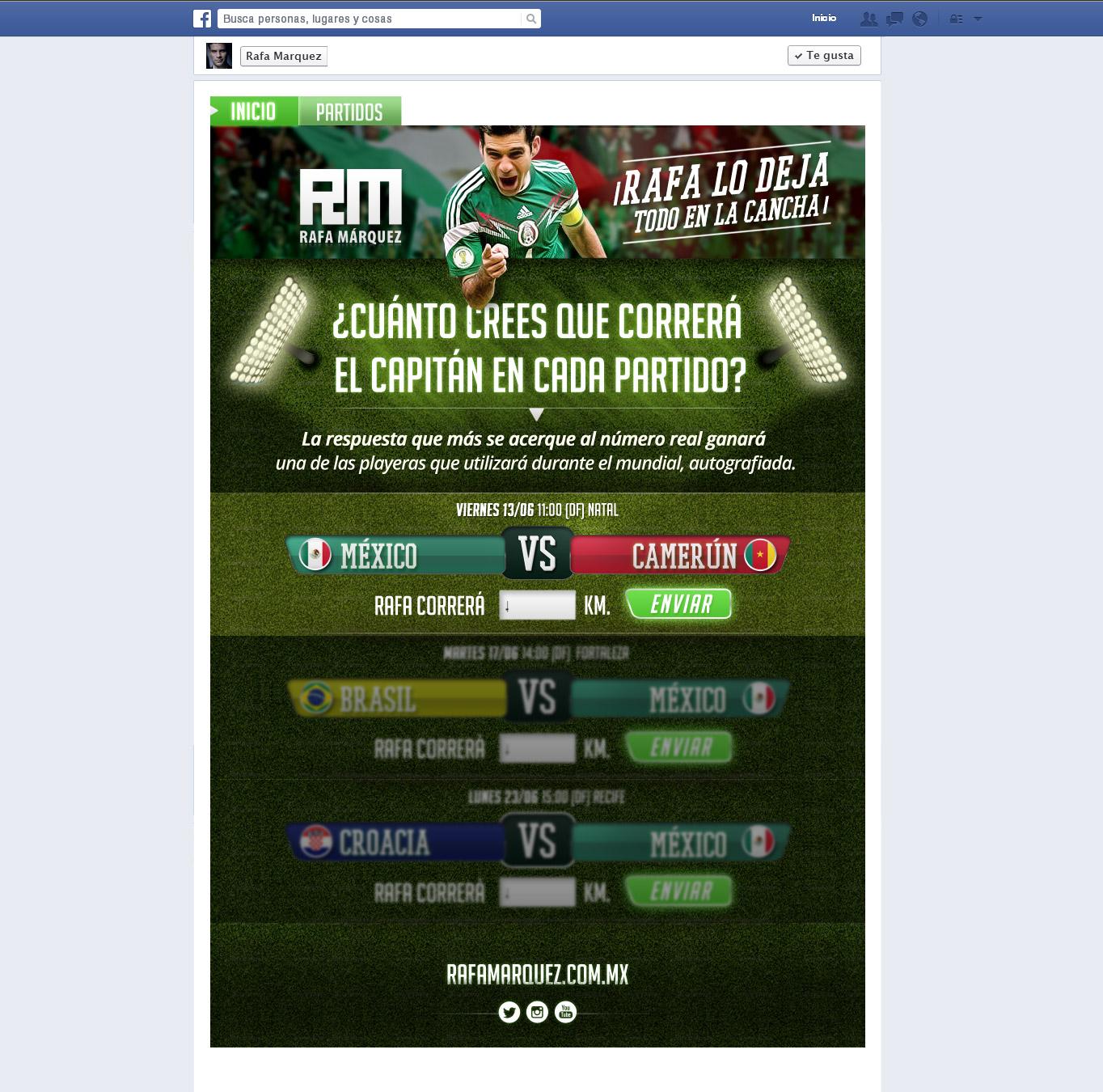 Cross-platform integration for live events
Knowing where to find your consumers and how they communicate is only the first step.
Prepare for success
A key aspect to always keep in mind is that even when you are providing the core content, the audience sets the tone and the pace for social media interaction. The first goal is to get them interested in your product but the main challenge is to keep the interest alive in the long run. Pushing a fitting hashtag through relevant content and conversation is the beginning A timely social media campaign for the premiere of a new show turned the event into a trending topic in three countries, complementing the actual show, and generating huge awareness for the product and our client.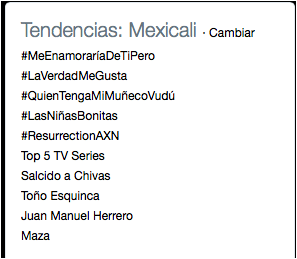 The campaign also meant 1,100 new followers, 1,472 mentions and 1,282 retweets in just 3 hours!
Create secondary content
The job is not only to create expectation for shows, premieres or season finales in the case of our Cable Network clients, but to maximize the impact of their TV contents throughout all possible platforms.
Implementing secondary content campaigns in real-time as the main contents or events are going live is very effective to maximize such impact. A big part of any red carpet event is the fashion. This fun app combined access to the best celeb manicures, with the chance for fans to share their own red carpet nail art.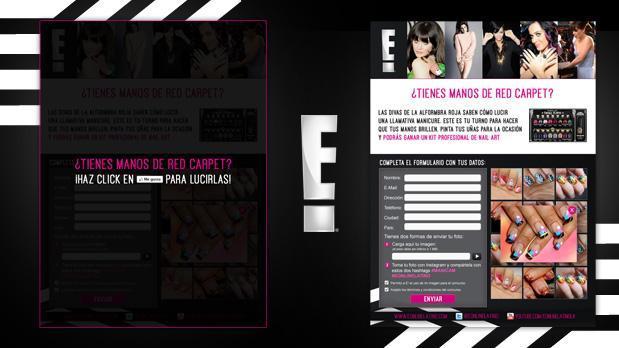 Get involved, be a conversation starter
Creating secondary content that involves a certain logistic complexity such as developing an app is not always necessary. Huge success can be achieved simply giving your audience a chance to express themselves. Don't think they'll be too busy consuming to do anything else. Modern users are multi-platform and they are not only capable of tweeting and interacting online while the watch TV, it has now become a vital part of the experience for them.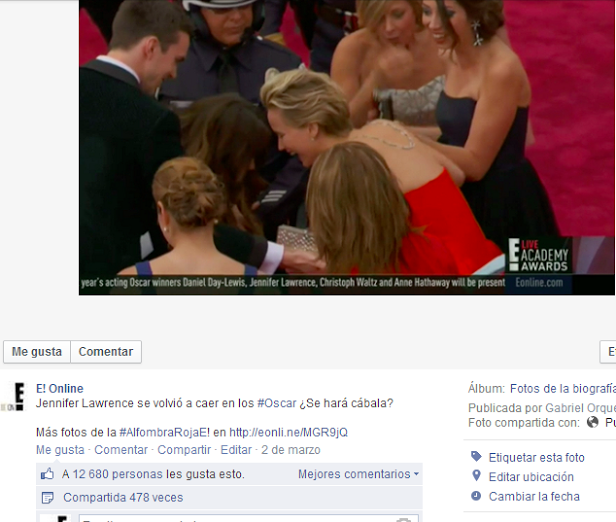 Strategic Community Management
Creating a successful community which keeps users coming back and engaged means understanding that you have to give users good content when they are ready to consume it, but also being there when they have something to say. Their messages are as important as yours. Treat them as such. Not replying or not doing it in a timely manner can offend them, and in some cases, even turn them against your product.
By Juan Martín Bertolotti