Beauty Digital Marketing Trends: How to Level up in This Industry?
---
Digital marketing strategies in the beauty industry
The digital marketing beauty industry has undergone significant changes in recent years, and in the digital era, it has taken on a fundamental role. The concept of beauty has been transformed, and major brands have had to adapt and even spearhead this change. What are the marketing trends in the beauty industry?
Beauty is part of the context
The beauty industry has experienced significant growth in recent years, driven not only by innovations in the products themselves but also by a profound shift in consumer mindset. Historically, purchasing decisions were primarily based on the effectiveness of the products or their perceived value. However, nowadays, consumers are looking for products that don't just perform well but have a meaning behind them that resonates with their values, and that creates a positive impact on the world.
After the pandemic, the cost of living has increased, which has inevitably made consumers far more selective and meticulous in their beauty product choices. Today, it's not just about quality and price; it's about aligning with brands that prioritize authenticity, values, and purpose.
Based on a comprehensive study exploring American consumers' perspectives on sustainable purchasing behaviors, conducted by First Insight and the prestigious Baker Retailing Center at the Wharton School, University of Pennsylvania, it becomes evident that Generation Z exhibits a distinct preference for products that uphold eco-friendly principles and minimize any detrimental effects on the environment. This generation also leans towards products that prioritize their well-being and avoid those with potential health hazards.
Consumers are seeking beauty products that don't just enhance their external appearance but also align with their inner values and beliefs.
What were the trends in 2022?
Now, let's look at some prominent beauty digital marketing trends in 2022:
1- The first trend is the pursuit of a natural and "clean" look.
Consumers desire a look that doesn't appear overly produced and allows the skin to breathe. Excessive coverage is no longer sought after; instead, the focus is on enhancing natural beauty. This is why skincare has become essential in beauty products, aiming for a natural appearance and healthy skin.
2- Multi-purpose products.
Beauty and skincare product consumers are turning to the use of hybrid or multi-purpose formulas. These products offer multiple functions, such as combining a primer, foundation, and concealer in one. The more a product can offer, the more willing consumers are to purchase it.
3- Art and creativity.
Digital marketing for beauty brands has become a form of creative and personal expression. Consumers are seeking to use glitter, gems, bright-colored eyeliners, and experiment with bleached eyebrows, among other expressions. Makeup has become a tool to showcase the individuality and creativity of each person.
---
Beauty trends in 2023 and 2024
The digital marketing for beauty brands trends for 2023 and even 2024 continues some of the looks from the previous year and adds others that go beyond aesthetics.
Natural radiance

. We can affirm that the trend toward natural beauty will continue to grow.

Highlighting the unique and distinguishing facial features

of each individual is sought after. Enhancing natural radiance is an important goal, and products like glitter, highlighters, and gems are used to enhance it.
Furthermore,

beauty and wellness

are becoming increasingly interconnected concepts. Consumers seek products that not only beautify but also

care for the skin and provide additional benefits

, such as the use of hyaluronic acid in formulas.
Conscious beauty.

Now, consumers are not simply looking for any product but ones that are

vegan and/or cruelty-free

. Additionally, consumers demand transparency from brands and expect them to take responsibility for generating a positive impact on society.
Diversity.

Gender equality and diversity have established themselves as trends in the consumption of beauty products: 44% of its users are already men, according to the 'Barometer of Social Networks in the Beauty Sector 2022', prepared by Rebold. Beauty consumers not only want products that nourish the skin, have natural ingredients, and do not harm the planet, but they also seek to

identify themselves in campaign

s. Beauty is for everyone, or it isn't.
---

Digital marketing strategies in the beauty industry
Let's look at some of the most efficient strategies to connect with consumers.
Educate and provide value. Consuming beauty involves trying new products, exposing the skin to new makeup, and experimenting. That's why, for the launch campaign of "COVERGIRL® Clean Fresh" by Coty, we decided to host a digital Master Class with the participation of influencers, makeup artists, and industry representatives from the entire region. With this space, the brand connects with people because it listens to them, making them participate in an experience that goes beyond a campaign. This strategy allowed us to reach a wider audience and generate interest in the product.
The purpose of beauty. Another standout campaign is Kylie's, which launched a vegan and cruelty-free brand led by Kylie Jenner. In addition to the digital strategy, a physical launch was carried out in Sephora, Mexico, and Brazil. A park with special activities was created for influencers to experience and live the brand's experience. Digital and physical materials and public relations strategies were also designed to strengthen the campaign.

The importance of getting anywhere. Using multiple communication channels, that is, a mix of media both online and offline, can challenge consumers more and convert them into future customers. Generating experience and in-depth knowledge of the product is important.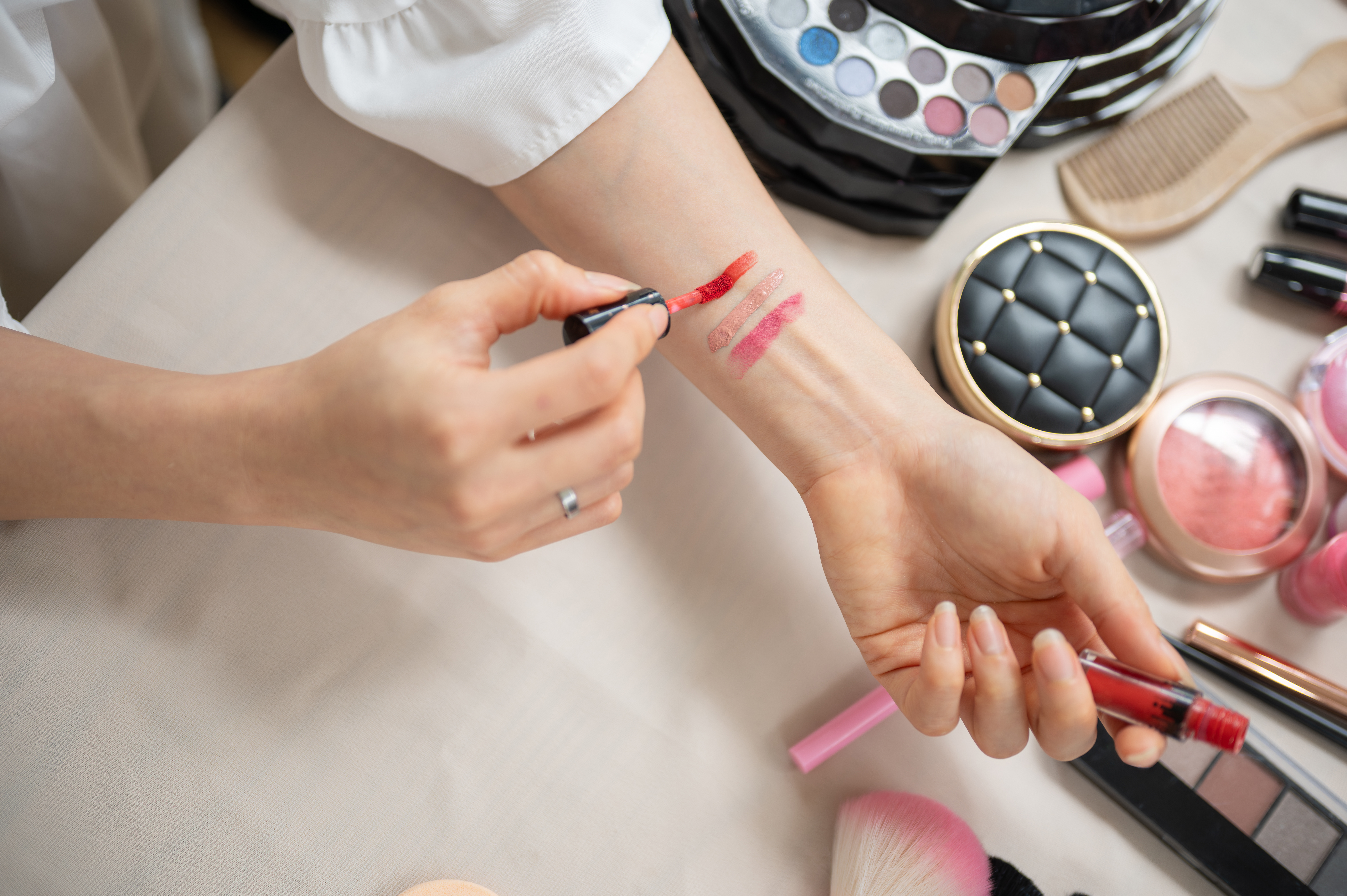 Key points for a successful beauty campaign
For a beauty campaign to be successful, several elements need to be taken into account. Firstly, having a clear purpose that provides a reason to believe in the product is essential. Consumers seek brands with an authentic purpose and values that align with their own. 
Furthermore, in digital marketing for beauty brands, it is important to develop a 360-degree strategy that goes beyond digital. Involving influencers, creating seedings (sending products to influential people), and holding in-person events, activations, and dynamics in digital environments are key elements for a successful campaign.
Highlighting the role of influencers in beauty product marketing is crucial. Consumers use platforms like TikTok to search for reviews and opinions on new products. Seeing a person trying the product live and sharing their opinions in the moment generates a greater impact and attention. 
Building relationships with influencers has become essential for generating brand volume and exposure. In many cases, it is more relevant to establish relationships with celebrity makeup artists than with the celebrities themselves. Because makeup artists and stylists are beauty experts, and if they are the ones who approve the product and use it because they really like it, the review will be completely organic. Guaranteed results.
Technology is also playing an increasingly important role in the beauty industry. From applications that aid in skincare to the use of artificial intelligence for product customization, technology is transforming how consumers interact with beauty. There are even devices designed to facilitate the application of lipstick for people with limited mobility in their arms and hands.
But technology has also changed the way we experiment with beauty products. One example is Lancôme, a subsidiary of L'Oreal. This brand has created a custom foundation machine called Le Teint Particulier, which promises to find the "exact" color for your skin using AI. 
Trends in formats and types of content
Owning our differences on skin type

. Beyond the format, metrics demonstrate that real videos in which influencers showcase the product have the greatest reach. Acne, dry skin, pores – consumers want to see real skin, the complete process, identify with the skin and learn how to prepare it.
Segmented skins, segmented experiences

. Products and content for rosacea-prone skin, makeup for sensitive skin, and acne care, among others, are aspects of beauty that require a well-planned and monitored special content and paid media strategy. 

Which channels are perfect for the digital marketing beauty industry?
Digital platforms have become a component of marketing strategies for beauty brands because of their wide audience, cost-effectiveness, and ability to target specific audiences. By utilizing the right digital channels, beauty brands can greatly enhance their campaigns and achieve impressive outcomes.
Peer recommendations and insights from our inner circles are often the ones that influence us the most. MSLK's data underlines this, emphasizing that user-generated content holds seven times more credibility than traditional advertisements. Seeing real people sharing their beauty routines and secrets helps establish trust in a brand.
The Rebold Barometer reveals that there are two priority social networks for the sector: Instagram, the best of the present, and TikTok, the emerging channel that brands will focus on in the near future.
Instagram is the preferred social network to communicate content in a segmented way; 96% of the companies analyzed have a profile dedicated to Beauty. Something similar happens on Facebook, where 76% of these firms are present. In contrast, only 40% of brands have profiles on Twitter for Beauty.
Instagram:
This social network has +145 million users in Latin America, according to Statista 2023, and still remains the most valuable social app for beauty brands, with 90% of all beauty-related posts in 2020 published on this platform. With features that enable brands to embed links to their official websites or online stores, Instagram provides an excellent opportunity to display beauty products and reach younger target audiences. It has become the preferred platform for influencers (and users) to share step-by-step tutorials, host exciting giveaways, share beauty tips, content on skin types, beauty trends, collaborations with beauty brands, and more. 
Tik Tok
In the ever-evolving landscape of social media, TikTok has emerged as a dynamic platform that embraces the popularity of tutorials seen on YouTube. With its distinct features and algorithms, TikTok offers a unique environment for content creators to share succinct yet comprehensive tutorials that quickly captivate and engage users. In this SEO blog, we will explore how TikTok leverages its constant updates, flexible algorithm, and the creation of Hashtag Challenges to promote creativity, virality, and authenticity among its users.
Short and Informative: A Recipe for Success: TikTok's format encourages creators to harness their skills in presenting tutorials concisely. By condensing information into short videos, users can absorb knowledge rapidly while enjoying the entertaining and fast-paced content.
Embracing Creativity:

TikTok's user-friendly interface and its simple algorithm reward and benefit creativity. Whether it's through innovative editing techniques, visual storytelling, or unique ways to convey information, TikTok empowers creators to think outside the box. As a result, the platform has become a breeding ground for novel and imaginative tutorials.

Constant Updates: Fuel for Innovation: TikTok's emphasis on constant updates allows creators to stay on top of trends, ensuring that tutorials reflect the latest techniques and information. This aspect also enables content creators to showcase their adaptability and expertise, establishing themselves as thought leaders within their niches.
Hashtag Challenges: Going Viral with Your Profile: One of the most notable features of TikTok is the creation of Hashtag Challenges. These challenges provide users with an opportunity to engage and interact with the tutorial content on a much larger scale, exponentially increasing its reach and viral potential. By participating in these challenges, content creators can gain exposure, grow their follower base, and further establish their expertise.
Authenticity Rules the Game: TikTok has managed to create an environment where users crave genuine content. With a focus on real voices and authentic experiences, TikTok encourages creators to showcase their unique perspectives and personalities. This emphasis on authenticity fosters a deeper connection between content creators and users, resulting in a loyal and engaged community.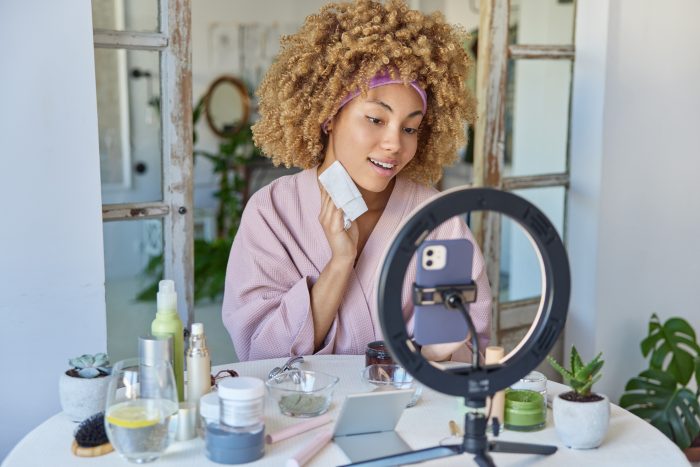 ---
Conclusion: Honest and Innovative Beauty
The beauty industry is constantly evolving, and digital has played a crucial role in its development. Consumers seek purposeful and meaningful products, as well as brands that are transparent and responsible. Prominent trends include a focus on natural beauty, creative expression through makeup, and the integration of beauty and wellness.
Successful campaigns in this sector must have a clear purpose, an integrated strategy, the participation of influencers, and the use of technology. Moreover, it is important to recognize the significance of influencers and the impact of platforms like TikTok in beauty product marketing.
Technology will continue to play a relevant role in the future of the industry, offering innovative and personalized solutions for consumers. Ultimately, today's beauty focuses on the aspiration for what is natural and healthy, and the industry is responding to this demand with adapted products and strategies.