Banned Hashtags On Instagram: How To Avoid Them
---
Blocked and Shadowbanned Hashtags on Instagram 2023
In the world of social media, engagement rates can bring joy and frustration to many users. You may have experienced sudden drops in engagement without a clear explanation, leaving you perplexed and seeking answers. One potential reason behind these mysterious drops in engagement could be the use of banned hashtags on Instagram.
Why Do Banned Hashtags Exist?
Instagram employs banned hashtags as a proactive measure to enforce its Community Guidelines. By blocking certain hashtags, the platform ensures that content circulating on its network remains within the boundaries of acceptable social behavior. This helps prevent the spread of spam, graphic material, and any form of hateful language
The Consequences of Using Banned Hashtags
Using prohibited hashtags in your Instagram posts can have an impact on the visibility and interaction of your content. When Instagram detects the use of hashtags, there is a possibility that your account may face penalties. These actions include:
Reduced Reach:

Your post's reach may be limited, meaning it won't appear in the user's feed or on the Explore page.

Lower Impressions:

Your post will receive fewer impressions, making it less likely to be seen by a wide audience.

Limited Discoverability:

Your content may no longer appear in hashtag search results, significantly decreasing its discoverability.

Lower Engagement:

Due to decreased visibility and discoverability, your post is likely to receive fewer likes, comments, and shares.
Using banned hashtags can lead to your content becoming invisible to followers and experiencing a decline in engagement. This can be particularly frustrating for businesses and influencers who rely on Instagram for brand promotion and audience engagement.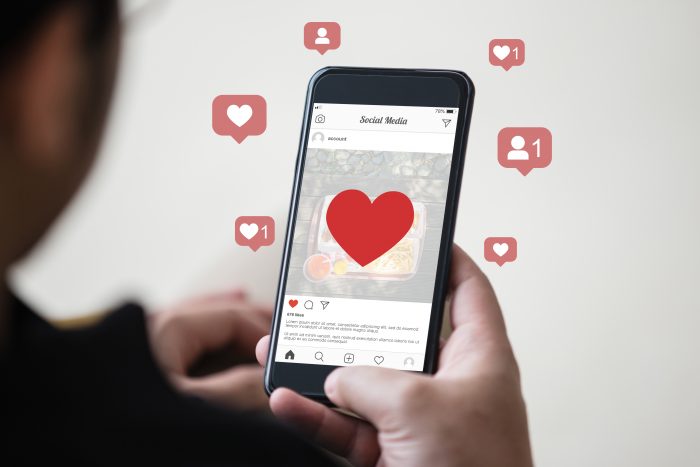 Identifying the process of Banned Hashtags
The list of banned hashtags on Instagram is not static; it evolves. There are several reasons for this constant evolution:
Changing Content:

The nature of the content associated with a hashtag can change as people use it differently.

User Reports:

Instagram depends on user reports to identify new hashtags that should undergo a review process for potential banning.

Sensitive Content Control:

As more users expand their use of the Sensitive Content Control feature, Instagram may need to adjust its banned hashtags accordingly.

Updates to Guidelines:

Changes in Instagram's Terms of Use and Community Guidelines can also impact which hashtags are banned.
To stay informed about the shadowbanned hashtags, it's important to check your Account Status within your Settings regularly. This will help you identify any content that may not be eligible for recommendation, which is the official term for shadowbanning. The key is to remove any offending content and appeal the decision to avoid ongoing negative effects on your account.
Instagram's Transparency Center provides insight into the general categories of hashtags that can be reported. These categories include spam, nudity or sexual activity, hate speech, violence, bullying, selling illegal or regulated goods, intellectual property violations, suicide or self-injury, eating disorders, scams or fraud, and false information.
One significant category where Instagram actively engages is sexual content. The platform utilizes a combination of monitoring and user reports to address and uphold a respectful online environment promptly. Additionally, it's important to note that Instagram also takes action against hashtags that, while not inherently sexual in nature, are used to post erotic content, and they are similarly banned.
What is Shadowbanning?
Shadowbanning is when Instagram restricts the visibility of an account's posts without notifying the user. This limitation affects both feed and story performance, resulting in a reduction in visibility for the account's content.
The main purpose of shadowbanning is to prevent manipulation of content, ensuring that the posts' visibility remains as organic as possible.
Being shadowbanned can have an impact on engagement levels. Your posts will rarely appear on feeds, leading to fewer likes and comments, potentially resulting in your brand being forgotten.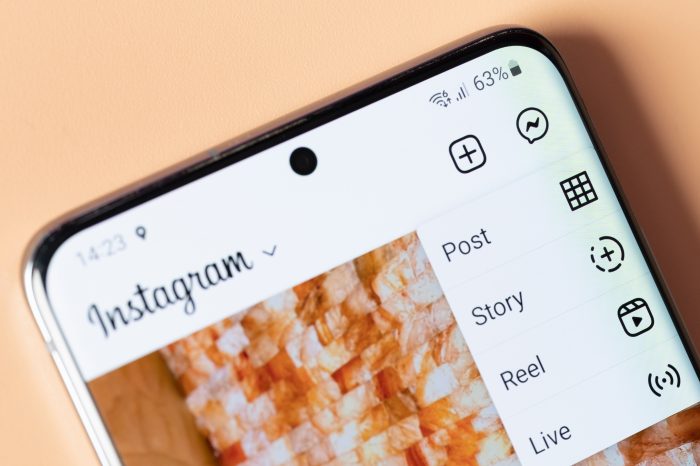 How to Know if Your Account is Affected?
Detecting shadowbanning on Instagram can be challenging as it often happens without any notice. To check if your account has been affected, go to the 'Explore' section and search for the hashtags you used in your last post to see if they appear among the results.
If You've Been Shadowbanned, You can Follow These Steps:
Review Your Hashtags: Shadowbanning often results from Instagram blocking hashtags, especially those that encourage artificial engagement. Research the hashtags that Instagram has blacklisted and remove them from your posts.
Take a Posting Pause: Refraining from publishing content for 24 to 72 hours is recommended. It's also advisable not to access your profile; let Instagram 'forget' about you temporarily.
Revoke Third-Party App Access: Some apps request permission to link to your Instagram account, either to share photos on other social networks or to schedule posts. It's best to revoke access for all apps or keep the essential ones.
Reach Out to Instagram Support: If none of these steps resolve the issue, contact Instagram's Help Center for assistance.
---
How to Avoid Instagram-Blocked Hashtags:
As part of our Social Media Work Services, we take into consideration these tips to protect our client partners' accounts:
Avoid Using Prohibited Hashtags: Do not post content or use hashtags that may violate the platform's guidelines to steer clear of user reports.
Limit Hashtag Use: Repeating the same hashtags or using too many can flag your content as spam. Ensure that your hashtags are varied and relevant to the content you share.
Moderate Your Activity: Excessive interactions with other accounts or following too many profiles in a short period can also trigger penalties. Avoid uploading stories 24/7, as Instagram might interpret this as spammy behavior.
Add variety to your captions: If you use the same text and hashtags for every post, Instagram might think you're using a bot or that you need more original content to contribute to the community.
---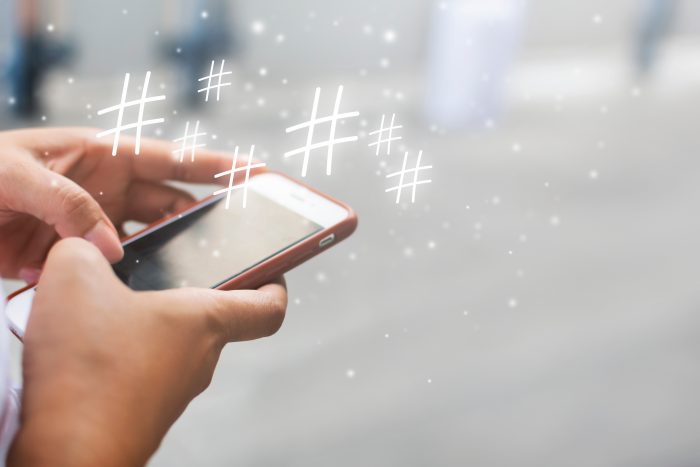 A Comprehensive List of Banned Hashtags on Instagram 2023
While Instagram doesn't officially release a list of shadowbanned hashtags in Spanish, the trends are likely similar across languages. To help you avoid using these prohibited hashtags inadvertently, here's an exhaustive list of banned hashtags in 2023:

A
#abdl
#addmysc
#adulting
#alone
#always
#americangirl
#armparty
#Asia
#asiangirl
#ass
#assday
#assworship
#attractive
B
#babe
#bbc
#beautyblogger 
#beautydirectory
#besties
#beyonce
#bikinibody
#boho
#boobs
#boobsbabe
#brain
C
#costumes
#cpr
#curvy
#curvygirls
#customers
D
#date
#dating
#desk
#direct
#dm
#dogsofinstagram
E
#easter
#edm
#eggplant
#elevator
F
#fishnets
#fitnessgirls
#followforfollow
G
#girlsonly
#gloves
#goddess
#graffitiigers
H
#happythanksgiving
#hardworkpaysoff
#hawks
#hotweather
#humpday
#hustler
I
#ice
#ig
#ilovemyinstagram
#instababy
#instamood
#instasport
#iphonegraphy
#Italian
K
#Kansas
#Kansas 
#kickoff
#killingit
#kissing
L
#l4l
#lean
#leaves
#like
#likeback
#likeforlike
#lingerie
#livinforalivin
#loseweight
#lulu
M
#master
#MileyCyrus
#milf
#mirrorphoto
#models
#mustfollow
N
#nasty
#newyears
#newyearsday
#nudity
O
#overnight
P
#parties
#petite
#popular
#pornfood
#prettygirl
#publicrelations
#puppydogmondays
#pushups
R
#rate
#ravens
S
#saltwater
#samelove
#selfharm
#shell
#shit
#shower
#single
#singlelife
#skateboarding
#skype
#snap
#snapchat
#snowstorm
#stranger
#streetphoto
#stud
#sunbathing
#swole
T
#tag4like
#tagsforlikes
#tanlines
#teen
#teens
#thought
#tit
#todayimwearing
#treasurethesemoments
U
#undies
V
#valentinesday
W
#women
#womancrushwednesday
#women
#workflow
#wtf
Y
#youngmodel
#youngmodels
Please note that Instagram's list of banned hashtags may change over time, so it's essential to stay updated and avoid using these hashtags to maintain a healthy and thriving Instagram presence.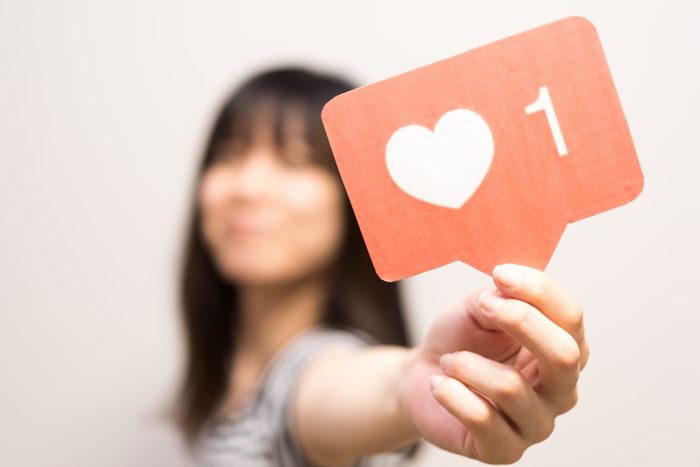 The Importance of Using Hashtags in Social Media Posts
Among the numerous strategies available, hashtags have proven to be highly effective. What makes hashtags so significant?
Increased Visibility:

By using the right hashtags, you can significantly increase the visibility of your social media posts. When people search for a specific hashtag, all posts related to that topic appear, making it easier for new users to discover your content.

Audience Segmentation:

Hashtags allow you to target your content towards a specific audience interested in a particular topic. For example, if you sell skincare products and use #SkincareTips, you're likely to attract users genuinely interested in skincare.

Trend Participation:

Trending hashtags are those that are currently popular on social media.

Engaging in conversations around these trends can help increase the visibility and engagement of your posts.

Brand Promotion:

Creating a unique branded hashtag for your business or campaign can help increase brand awareness and encourage user-generated content.

Categorization:

Hashtags categorize your posts and make them easily discoverable within the vast sea of social media content.
In conclusion, while using hashtags strategically can significantly benefit your social media presence, it's essential to stay informed about banned hashtags and use them wisely to avoid the negative consequences of reduced engagement and visibility. Instagram's commitment to maintaining a safe and respectful environment for its users means that it will continue to enforce rules related to hashtags, so staying compliant is essential for a thriving Instagram account.