Top 5 World Cup Moments in Social Media
---
After an intense month, the FIFA Brazil 2014 World Cup is over, and, as we detailed in our last newsletter's feature story "Brazil 2014 World Cup - How to get your piece of the social media pie", this truly was the first 3.0 World Cup. The action went far beyond the final whistle of each match, with fans interacting in record numbers, and in many cases, showcasing their creativity.  In a tournament that gave us plenty of memorable moments, these are the social media favorites that had everyone sharing, debating, laughing, and holding their heads in pure disbelief. 1 - Brazil – Germany Semifinal: The anticipation was huge when two of the heavy favorites came face to face in the first semifinal. Even though Germany reached the semis with consistent performances, Brazil was still the host and the only team to win the tournament 5 times. Not even the most delusionally optimistic German fan could have imagined the end result. Germany 7 – Brazil 1 = the world was in shock!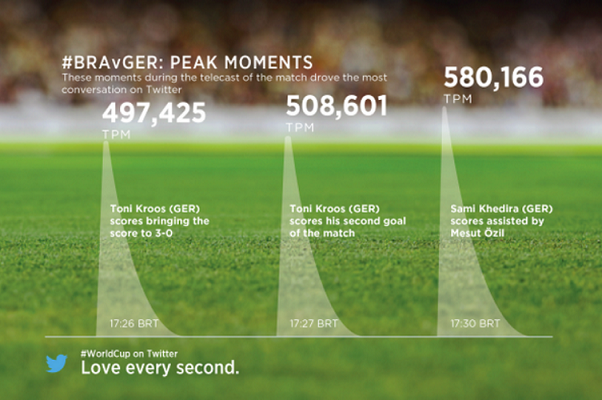 2 - The Suarez Bite – After a heroic comeback from injury to score the 2 winning goals in Uruguay's match against England, Uruguayan star striker Luis Suarez overshadowed his team's great win against Italy to make the round of 16 by biting Italian defender Giorgio Chiellini. "The Bite" not only ended up in a 9 game - 4 month suspension for the player, ultimately determining the early exit of his squad against Colombia, but it ruled the social media conversation for days. Reactions ranged from sheer anger, to fantastic displays of creativity from brands and fans alike.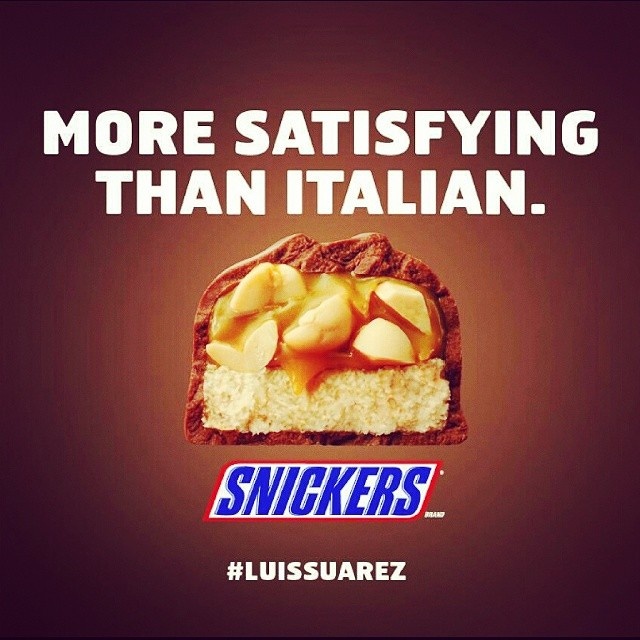 3-  Van Persie Diving Header: Early in the tournament, Dutch striker Robin Van Persie wowed fans with an exquisite diving-header goal over Spain's goalkeeper, Iker Casillas, in a memorable game that would end with a 5-1 victory for Van Persie's side.  This dazzling display of talent became an instant trending topic, with everyone sharing their #persieing versions of the play.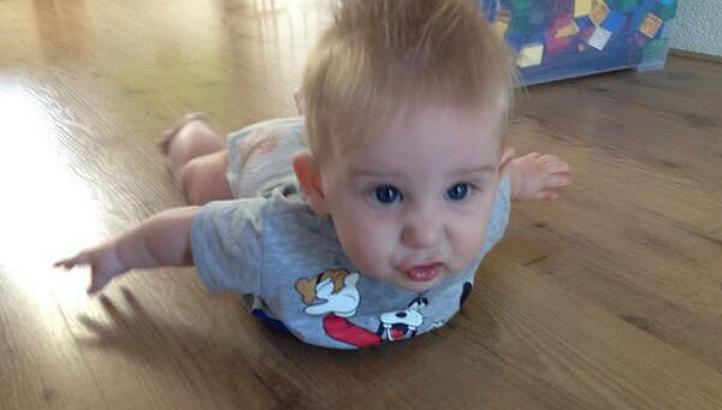 4-  Germany Wins The Final: Even though it didn't make the top 3, those of us who truly love this game can rest assured that what happens on the field is still what matters. The big final between heavyweights Argentina and Germany lived up to the expectations generated by a World Cup that gave us a record number of goals and some amazing matches, with a vibrant match played with great intensity, that could have gone either way. Social media blew up as soon as the referee ended the game, but the matchup showed yet again, that fans are all about having a laugh.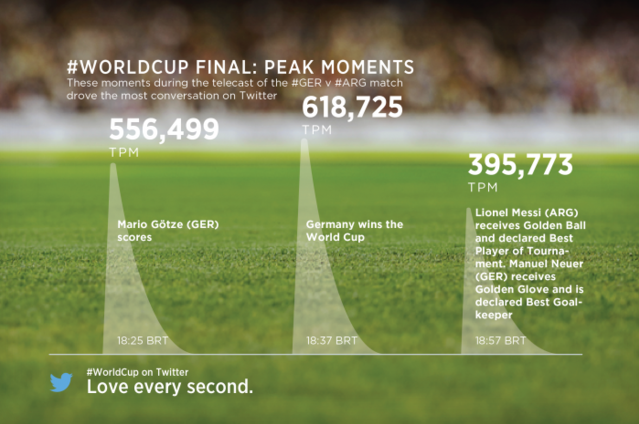 5- Tim Howard 's 16 Saves: Even though the US team was clearly outplayed in the round of 16 matchup against Belgium, a historic performance by goalkeeper Tim Howard gave his team a fighting chance until the very last minute of overtime, with a record 16 saves in a single game. Rightfully so, Howard caught the eye of the world, making advertisers drool over him, and turning him into a hero for fans, despite the loss. Tim Howard saves "Game of Thrones" character, Ned Stark, from beheading